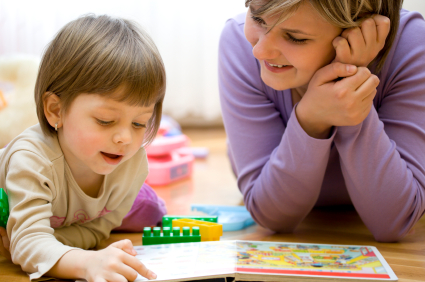 Julia Lythcott-Haims is the author of " How To Raise An Adult:Break Free of the Over Parenting Trap and Prepare Your Kid For Success".
When her book came out I scooped up a copy as soon as I could. As an educator, the title in itself makes you jump for joy.
After spending the last 12 of my 20 years in education in an administrative role at the elementary and junior high school, I have seen and heard my share of overparenting and what my colleague and fellow Executive Director of the National Center For The Development of Boys, Troy Kemp, terms " Kung Fu" parenting.
Of course, I am able and was able to see the intent of many parents to want the best for their child. I have 4 of my own, and of course, am ready to Kung Fu for them any day. However. it has become what Lythcott-Haims has termed the "checklisted childhood" that becomes problematic.
Many are so focused on the end goal, that they miss the beginning. middle, and end. They miss the enchantment of learning, they miss the natural curiosity, and mistakenly squash the spirit of their child based on what THEY want so desperately for them, instead of valuing how they are uniquely wired.
Recently, my own 5th grader came home upset with an assignment, and I really had to check my own PTSD at the door, as I guided her through the process of breaking down what it was that was so challenging.
What Kemp terms as Tai Chi parenting is more of the stuff that our kids need. Tai Chi parenting goes along with the notion that you want to know them, the inside of them. The intricacies of tai chi are meditation, and slow controlled movements. The take away is to calm the mind, with precision.
Part of tai chi is also the sentiment of igikai, a Japanese term meaning " a reason for being," finding value in oneself". Better yet, a reason to get up in the morning.
And then, let's not forget when you really just need to turn into Swiss Miss. The Switzerland approach.
Let. It. Go.
Someone, you or your spouse, has to just remain neutral. Pretend you have Teflon sprayed on you and the outcome and every detail is going to slide off you like hot yoga sweat. Some things don't have to be addressed. Sometimes letting go IS actually taking control.
Certainly a blend of these approaches is the key. Boundaries that are healthy, with a dash of desire to create intrinsic emotional wealth, with a side helping of Elsa from Frozen.
The battles of parenting, teaching, and leadership are not for the faint of heart. They challenge the inner fibers of your being. They stretch you in ways you didn't think was aorticly possible.
Yet in the end, children are looking to us to provide a few basic needs:
Food (lots of it)
Shelter (emotionally, socially, and physically safe spaces to live and love)
Unconditional love.
​Truths:
Grades are a condition.
Success is a condition.
Clean rooms are a condition.
Yelling is a condition.
Kung Fu parenting is conditional.
Their hearts are not.
Feel the fear and move beyond. They are going to be A-OK!