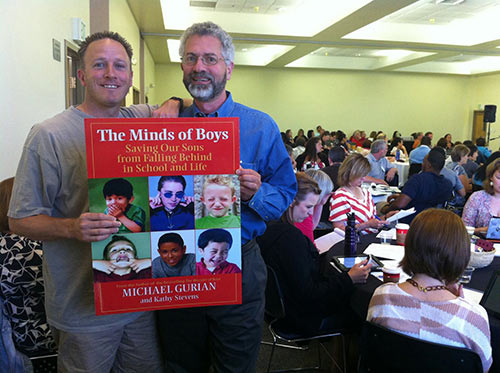 Awareness in-service  (1 day with GI certified trainer) – Understand the brain gender differences and learn high impact strategies that will be used the next day.
Awareness and Planning for Implementation (2 days) – Get the one day information, plus more strategies and time to create the action plan for implementation.
Implementing for Success (7-8 days) – Year-long, on-going and embedded professional development that includes content, strategies, classroom observations, feedback and on-going planning.  Only 2 days require teacher release.  Sample schedule below.
Ensuring Sustainability (7-8 days plus certifying on-site GI trainers) Get the Implementing for Success plus send motivated staff to the Gurian Summer Institute to strengthen their enthusiasm and pursue certification.
Two and Three Year Implementation plans for larger schools or district to ensure systemic implementation and desired measurable results.
Become a Gurian Institute Model School – Three year status that can be renewed. Click here for Model School Requirements.
Sample Year-long Implementation
SUGGESTED DATES
TIME FRAME
COMPONENT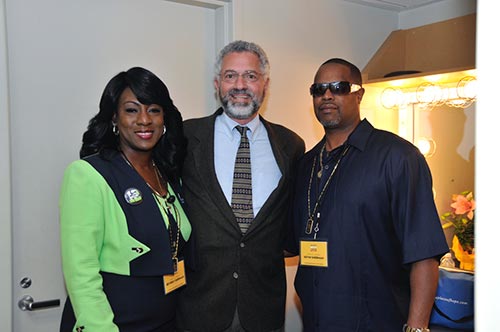 TBD
1 day equivalent
(time spread out over the year – phone or Skype)
Step 1.  Strategic Planning Session and Ongoing Consultation
Review dis-aggregated data
Building/classroom observations
Finalize goals and of the in-depth professional development to be provided
Mid-course adjustments
June or August
1 day or 2 half day sessions for whole group
(release time required)
Step 2.  Intensive Professional Development
Foundation of nature-based theory
Research on and implications of  gender and learning
Best practice gender friendly strategies
Materials –  Training manuals for each participant
Suggested books –  Boys and Girls Learn Differently, The Mind of Boys, and Strategies for Teaching Boys & Girls
September or October – 2 days
January or February – 2 days
2 days per visit (no release time required)
Step 3. Ongoing Facilitation – Ensuring sustainability(meet during team meetings/PLC time/after school)
Building/classroom observations and feedback
Tools for teacher implementation
Classroom action plan
Questions, struggles, concerns, successes
More strategies
Late April or Early May
1 half day (release time required)
Step 4.  Progress Monitoring/ Planning
Accountability – What's different and how do we know?
Sustainability – Where do we go from here?
Early Fall and Spring
2 – 90 min. sessions in conjunction with observation days
(no release time required)
Step 5.  Community Awareness Sessions for Parents
Fall – let parents and community know about the strategies you will be using and the research behind it
Spring – update parents and community on the positive results you've seen
May – June
Step 7.  Program Evaluation
Optional
Step 8.  Online Course and Certification of Trainers
Ensure schoolwide sustainability by certifying one of your staff          as an on-site trainer ($1,000)
Four Hour Online Course, $200.00 per attendee