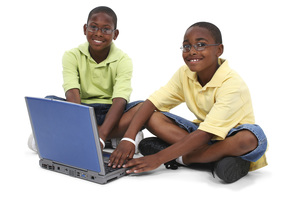 There has been much focus in the media recently about helping Boys of Color. The Gurian Institute has been working on the evolving and significant needs of boys of color for over 16 years. We have worked in districts with highly diverse populations among them: Tampa, Atlanta, Philadelphia, St. Louis, Denver, Anchorage, and Newark.
See more about GI's Boys of Color Interventions HERE.
Our success and anecdotal data show improved grades, test scores, lower discipline referrals to principal, improved character and emotional development of youth, increased teacher effectiveness, across the curriculum, and greater parent involvement.
Crucial to helping ALL children thrive is the concept of the HEROIC as we work with boys and communities including:
Honor (Compassion & Character Development)
Enterprise (Important & Sacred Work)
Responsibility (From Responsibility comes Respect)
Originality (Personal & Ethnic Identity Development)
Intimacy (Attachment & Key Relationships)
Creativity (Making, Doing, & Creating every day)
Because boys of color often feel a double-layered sense of isolation, their communities need support to help these boys discover three safe circles of family development (nuclear, extended, and communal).
As our team works in disadvantaged communities, we ask for conversation on outside-the-box proposals toward the HEROIC such as the development of simultaneous mentoring programs–for early childhood age boys and for adolescent boys–in which men mentor the adolescents simultaneous to adolescents mentoring the younger age boys. This is a three-generational attachment and mentoring program that can nurture all parties toward greater mental and emotional health.
We also believe a serious conversation should begin among national policy-makers about a "National Citizenship Draft" in which all young people of all races engage in mandatory one year paid national service during late adolescence.
Gurian Institute Trainers stand ready to assist you in understanding:
the influences of nature, nurture, and culture in all aspect of the lives of boys of color
brain-based understanding with integrated insights from the fields of psychology, cultural anthropology, and sociology
emotional development
character development
literacy success for boys
implementation based on embedded and ongoing professional development, along with accountability
Here are tips you can use immediately: Literacy Tips for helping African-American, Latino and Hispanic, and New Immigrant Boys to engage and enrich their crucial literacy skills HERE.
My Brother's Keeper

We told you about President Obama's new initiative in the last GI News edition. Since then it has gotten a lot of press including the official establishment of an interagency task force to determine what private and public programs have a proven track record of success and can be replicated. In addition, major investments are committed from the Ford Foundation and many others. This Week with George Stephanopoulous featured this new effort to aid at-risk youthHERE.
A Call to Action
Written by Michael Gurian:
My Brother's Keeper-An Essential Alliance
Read full article HERE.
What programs in your community support boys of color?