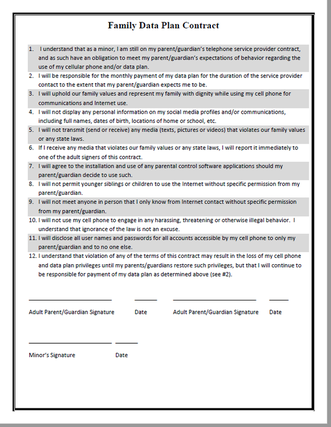 "What rights of privacy should my teen have, and what rights are not his or her rights at all?
"What are the apps that predators most likely use?"
There is so much for parents, administrators, and teachers to manage with social media–its' platform, the effects, and the daily battle of knowing what is and is not appropriate.  From both the parent's and administrator's viewpoint and experience, I can say most apps are not all bad. There are several wonderful assets and aspects to most social media. First among these is empathy development–as our kids are socially connected, they grow up and mature their ability to empathize with others. Secondly, they can get social and emotional needs and wants met from peers who "get them."  We parents often do not "get" our kids in the way peers do, and that is okay.  Lastly, most apps are educational and most social media can become an excellent way for kids to start learning about the marketplace, how to develop a personal identity online, and how to navigate social situations as they head to college or into the workforce.
There are, of course, cons:  excessive screen time harms the brain; sleep deprivation is associated with hyper-use of social media (and school failure or distress can follow from sleeplessness); physical problems can ensue such as vision issues and neck and back related distress.  In addition, apps and online behaviors among youth with frontal lobes that are half formed and reward-centers that are screaming " me, me, me, me" can create dangerous, ugly, not so nice, and tragic consequences in some cases.
Every family, school, and community can literally save lives by carrying on a conversation, in multiple settings and on multiple organized and spontaneous occasions, about "Digital Citizenship."  This is the contemporary equivalent to conversations on character development and good maturation.  The digital world is becoming the real world.
To have this conversation, each of us must answer this question:  Do I know what the kids are accessing?  If you discover you do not have a sense of media your kids use, I hope you'll ask them and ask others "in the know."  This is crucial information for every parent and every teacher.  These kids are still kids so whatever world they are roaming in, we adults need to at least know something that can help them, and us, to grow and mature in this new digital wilderness.
As I work to always stay current on the various apps our kids are using, I realize that sometimes I start conversations with students and kids with " Why would you do that?"  My tone is punitive (or just plain parent-scared).  As a result, the adolescent's inside voice responds with, "Why wouldn't I?" while the outside voice says with a verbal shrug, "I don't know.  And quite often, the kids truly don't! Their brains are on over drive, their hormones awash in their bloodstream, and their only question beyond what's for dinner is "How many people "liked my post"?" and "How many followers do I have now?"
Next month, I will represent the Gurian Institute as a part of a City of Tempe Town Hall hosted by the Tempe Coalition, Tempe Union High School District, and Tempe Police Department. We will discuss how to raise responsible digital citizens, how to cultivate social competence in homes and schools, and how access to devices linked to substance abuse and the like. In meetings such as this one communities are coming together to have the courageous conversations within their homes and schools, where we will gain the most traction. It is essential that as adults that are deemed as "trusted" within the school walls and the safe havens of home, that we live up to our label.
Trusted.
Educated.
Consistent.
Actively listening.
And lastly, and most importantly, aware.
I hope you will begin these conversations within your communities and homes.  As you do, I hope you'll consider seeking Digital Citizenship training for your community such as the training we provide through the Gurian Institute.  Our students and children are counting on us to help them manage their apps and their empathy! We are their frontal lobe.